Core Program Faculty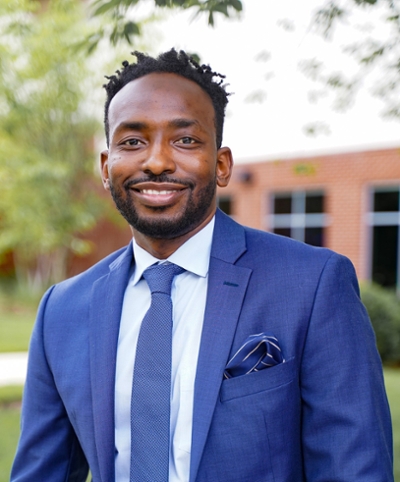 Willis A. Jones, Ph.D., Executive Ed.D. Program Director
Associate Professor
Merrick Building 312-O
305-284-2929
wxj149@miami.edu
Dr. Jones joined the University of Miami faculty in 2021 and leads the Executive Ed.D. in Higher Education Leadership program. He previously held faculty positions at the University of Kentucky and the University of South Florida. Dr. Jones earned a Ph.D. in Higher Education Leadership and Policy from Vanderbilt University; he also holds a master's degree in Higher Education from the University of Arkansas and a bachelor's from the University of North Texas.  
Dr. Jones's research uses quantitative data to examine the antecedents and outcomes of college/university behavior, strategy, structures, and policies. Within this broad research agenda, his primary area of interest is intercollegiate athletics, about which he has published many peer-reviewed articles exploring how intercollegiate athletics influence both organizational and student outcomes. 
Dr. Jones also explores and publishes on a wide range of issues, including college student retention, college rankings, Historically Black Colleges and Universities, student body racial diversity, the role of non-tenure track faculty, community colleges, and competency-based education. He teaches courses on the economics of higher education, higher education governance and administration, the community college, and research methods.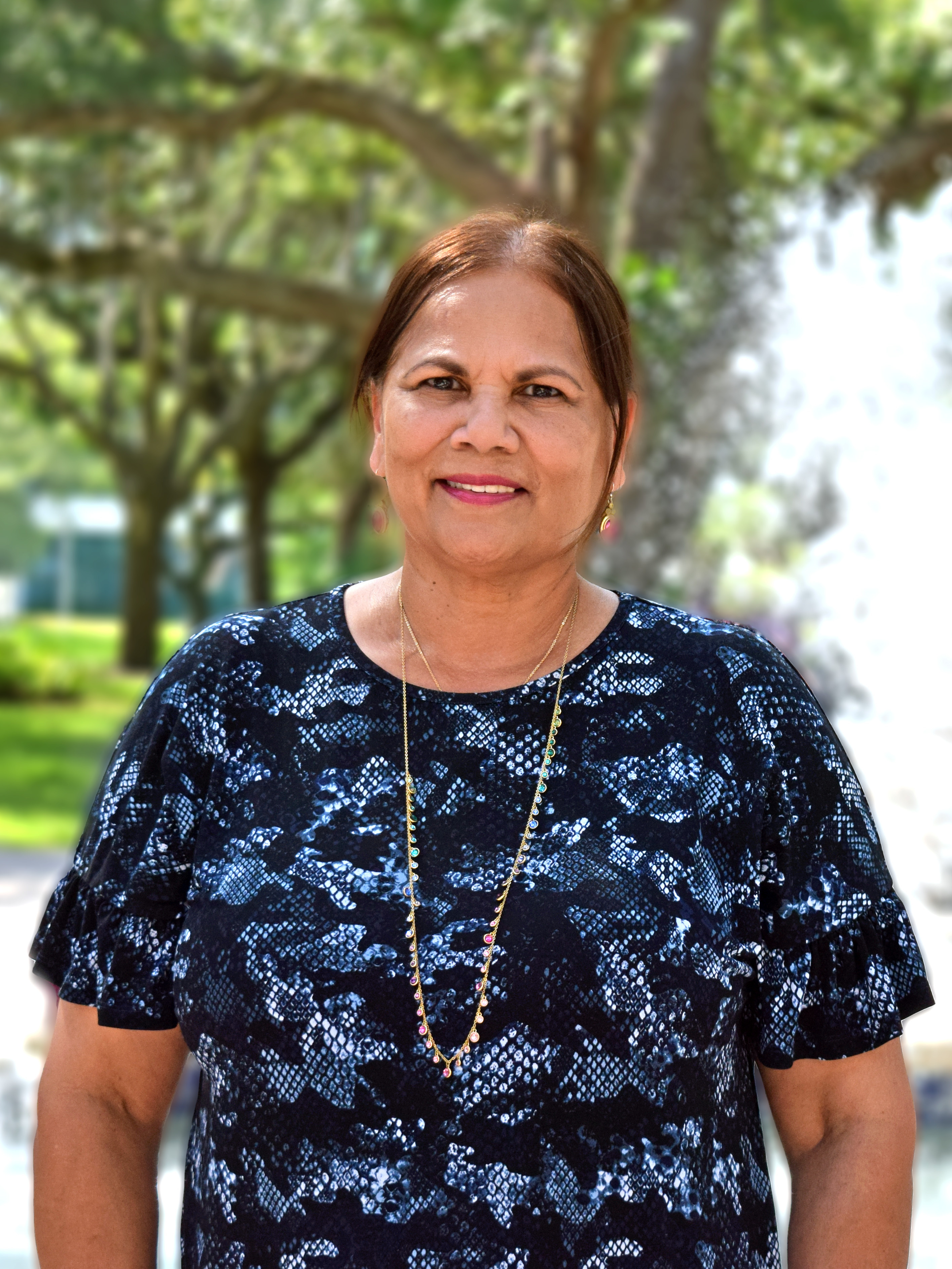 Carol-Anne Phekoo, Ph.D., M.S.Ed. Program Director
Associate Professor, Professional Practice
Merrick Building 312-Y
305-284-5013
cphekoo@miami.edu 
Dr. Phekoo joined the University of Miami faculty in 2000 and directed the Higher Education Programs for 22 years. She led development of the Executive Ed.D. in Higher Education Leadership in 2011, and currently administers the Master of Science program in Higher Education Administration. An educator of 30 years' teaching and leadership experience, Dr. Phekoo earned her Ph.D. in Higher Education Leadership from UM, receiving the Award for Academic Merit in 1999. She received the Provost's Luis Glaser Mentorship Award in 2021.
In the dual role of scholar/administrator, she has focused on creating and maintaining first-rate academic offerings and advising, and hands-on professional experience opportunities. Students must demonstrate deep understanding of how theory and research underpin effective practice; Dr. Phekoo stays current in the field and connects with those developing its knowledge. She is well known for engaging and inspiring students, setting high expectations, and providing personal guidance.
Dr. Phekoo's teaching focuses on college's effect on student development, the practice of student affairs in higher education, and contemporary issues in higher education administration. Her research has examined college's influence on social and occupational values.
Isaac Prilleltensky, Ph.D.
Professor
isaacp@miami.edu
Dr. Isaac Prilleltensky was born in Argentina and has lived and worked in Israel, Canada, Australia, and the United States. He is the Interim Director of the Community Well Being PhD program while Dr. Birman is on sabbatical. He is the inaugural Erwin and Barbara Mautner Chair in Community Well-Being. He is also the former Dean of Education and Human Development at the University of Miami, and former Vice Provost for Institutional Culture. He has published twelve books and over 140 articles and chapters. His interests are in the promotion of well-being in individuals, organizations, and communities, in mattering, and in the integration of wellness and fairness. He is the recipient of the 2014 "Lifetime Achievement Award in Prevention" by the Society for Counseling Psychology, Division 17 of the American Psychological Association. He is also the recipient of the 2011 "Distinguished Contribution to Theory and Research Award" of the Community Psychology Division of APA. In addition, he received the Seymour Sarason Award and the John Kalafat Award for the Practice of Community Psychology from the same division of APA. He is leading an interdisciplinary team developing assessments and online interventions to promote interpersonal, community, occupational, psychological, physical, and economic (I COPPE) well-being. Isaac is a fellow of the American Psychological Association and of the American Educational Research Association. In 2002 he was a visiting fellow of the British Psychological Society. Isaac is a vegan and fitness aficionado. He speaks several languages and has given keynote addresses in 27 countries. His humor columns have been published in the Miami Herald and Miami Today. His latest book is How People Matter: Why it Affects Health, Happiness, Love, Work, and Society.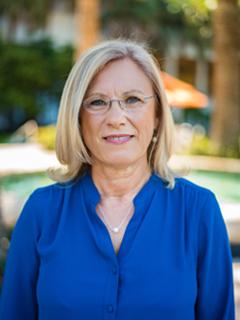 Dina Birman, Ph.D.
Professor
d.birman@miami.edu
My interests and expertise focus on the process of acculturation and adjustment of immigrants and refugees, and community-based interventions designed to improve their mental health and well-being. I have conducted research and written extensively on acculturation and adaptation of adolescent, adult, and elderly refugees, including those from the former Soviet Union, Central America, Somalia, and Vietnam. Based on studies I have written about school and psychological adjustment of refugee adolescents, the role of parental involvement, differences in acculturation between adolescents and their parents, and effectiveness of community and school-based mental health interventions. As a community psychologist, I explore these topics from an ecological perspective, studying the impact of characteristics of the schools and receiving communities on adaptation. I have obtained funding for this work from the National Institute of Mental Health (NIMH), the Robert Wood Johnson Foundation, and the Substance Abuse and Mental Health Services Administration (SAMHSA) through the National Child Traumatic Stress Network (NCTSN).
I am a Fellow of the Society of Community Research and Action (SCRA, Division 27 of the American Psychological Association), and the International Academy for Intercultural Research (IAIR), which are my primary professional affiliations. I serve on the Editorial Board of the American Journal of Community Psychology, and was the Editor in Chief of the IAIR's International Journal of Intercultural Relations (2015-2019). I have been continually involved with the U.S. refugee resettlement system, serving as a consultant to the Spring Institute for Intercultural Learning, Bridging Refugee Children's and Youth Services (BRYCS), and other organizations and programs serving refugees. One recent professional accomplishment is serving as a member of the APA Immigration Taskforce, and co-authoring the recently released Taskforce Report, Crossroads: The Psychology of Immigration in the New Century.
I have always been interested in understanding the ways that culture shapes human behavior. I received my B.S. in Foreign Service from Georgetown University, where I studied cultural and international issues. As a refugee to the U.S. from the former Soviet Union, I was fascinated with cultural differences between these two dramatically different societies and studied Mandarin Chinese to learn about yet another culture dramatically different from the ones I consider my own. I continued to pursue these interests in graduate school, focusing on understanding the cultural shifts immigrants experience during their transition between countries. I received my Ph.D. in Clinical/Community Psychology from the University of Maryland, College Park, in 1991.
Prior to starting my academic career, I worked as a program officer in the Refugee Mental Health Program at the National Institute of Mental Health and SAMHSA (1991-1997). My role in this position was to provide consultation and technical assistance on mental health issues to the national refugee resettlement program, administered by the Office of Refugee Resettlement (ORR). During the 1990's I was involved in the resettlement of refugees from the former Soviet Union, including Jews and Evangelical Christians; Vietnam, including Amerasians and Former Political Prisoners; Cuba, including Mariel Cubans detained in U.S. psychiatric facilities; and Bosnians, Kosovars, Kurds, Somalis, and many others, as the U.S. refugee program became increasingly diverse. The knowledge I gained through this work has been invaluable in developing a research program on refuge and immigrant adaptation. After completing two post-doctoral fellowships I taught community psychology and conducted research as Assistant and then Associate Professor in the Community and Prevention Research Division, in the Department of Psychology at the University of Illinois at Chicago (2003–2013). I joined the new Community Well-Being program at the University of Miami in 2014.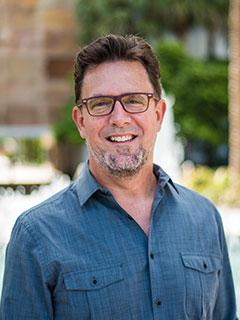 Scotney D. Evans, Ph.D.
Associate Professor
s.evans4@miami.edu
I am a community-engaged researcher working to understand and support the role of community-based organizations, networks, and coalitions in building collective power to promote community wellbeing, social change, and social justice. I utilize an action research approach with community partners in order to uncover injustice and build community capacity for social change.
My research activity is grounded in the theories and principles of critical community psychology. Critical community psychologists consider society unjust for too many and they want to do something about it. Beyond research and social critique, we endorse the need for emancipatory actions that lead to increased social justice and social transformation. Research with this disciplinary grounding is transformative, participatory, practical, and oriented towards social change. As Torre and colleagues (2012) suggest, critical inquiry of this kind "deliberately shifts the gaze from 'what's wrong with that person?' to 'what are the policies, institutions, and social arrangements that help to form and deform, enrich and limit, human development?' and 'how do people resist the weight of injustice in their lives?'" (p. 20). In practice, I employ action research as my primary research methodology, utilizing a variety of qualitative and quantitative methods with community partners to generate useful knowledge to inform action. By working alongside community groups working towards community well-being and social justice, I use research to help inform their actions while simultaneously learning from their efforts. Taken together, my research philosophy or epistemology can be understood as critical pragmatism.
I received my Ph.D. in Community Research and Action at Peabody College of Vanderbilt University and hold a master's degree in Human Development Counseling also from Vanderbilt.
In my current role as an Associate Professor in the Department of Educational and Psychological Studies in the School of Education and Human Development I teach and advise students in the undergraduate major in Human and Social Development (HSD), the master's program in Community and Social Change (CSC) and the PhD program in Community Well-being (CWB). I am also the editor of the open-access journal "Collaborations: A Journal of Community-Based Research and Practice."
Todd Warner, Ph.D.
Lecturer
txw366@miami.edu
Dr. Todd Warner received his Ph.D. in Community Psychology from the University of Virginia in 2015. Prior to joining the EPS department Dr. Warner served as the Research Director for the Misdemeanor Justice Project (MJP) at John Jay College of Criminal Justice. Dr. Warner's research examines a wide range of topics in forensic psychology that promote social justice and improve community well-being. Dr. Warner has worked closely with many community-based organizations, criminal justice agencies, and policy makers to inform public policy and systematically evaluate legal trends using data-driven approaches. Specific areas of study include the policing of low-level offenses, factors related to racial disparities the legal system, interrogation training and practices by police, and the formulation of juvenile justice policies, particularly as it relates to issues of legal culpability. He also holds a Master's of Arts in Clinical Psychology from Ball State University where he completed a one-year internship at Richmond State Hospital and a Bachelor of Arts in Psychology from the University of Kansas.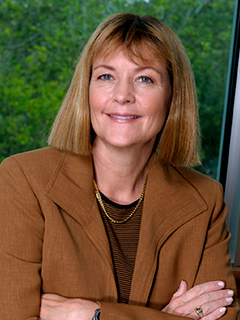 Patricia Whitely, Ed.D., Adjunct Faculty
Vice President for Student Affairs, University of Miami
pwhitely@miami.edu
Dr. Whitely has led the Division of Student Affairs since 1997 with oversight of residential life, leadership development, service learning, orientation, student organizations, activities and facilities, student counseling and health centers, Greek life, and the dean of students' office. She has served as Chair of the Board of Directors for NASPA and was awarded the Scott Goodnight Award presented to professionals who have "demonstrated sustained professional achievement in student affairs work" (NASPA, 2015), among other honors. Dr. Whitely earned a bachelor's degree in Business Management and Theology from St. John's University, master's in Student Personnel Services from the University of South Carolina, and doctorate in Higher Education Leadership from UM. She has taught in the Higher Education Program at UM since 1995, and her class in Organization & Administration is well known for its dynamic insights into the complex and sometimes competing agendas of a university.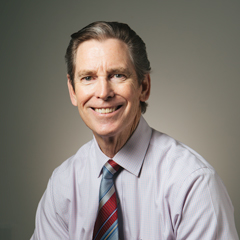 Scott Ingold, Ed.D., Adjunct Faculty
Associate Director, Enrollment Technology, University of Miami
singold@miami.edu
Dr. Ingold joined the University of Miami in 1990, where he now teaches enrollment management and employed its principles in daily practice as a longtime administrator, including as UM Registrar. He helped to create the first graduate program in enrollment management in the country at UM, and he has taught a range of courses in the School of Education & Human Development. Dr. Ingold earned his Ed.D. from Florida International University in Curriculum and Instruction and received the Dissertation of the Year Award from the Southern Association for College Student Affairs. He easily conveys to his students the components of synergistic thinking, planning and implementing through research, and the skills and abilities today's practitioners need for success.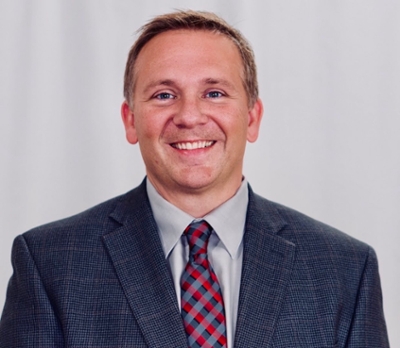 Brian Orefice, Ph.D., Adjunct Faculty
Assistant Dean for Graduate Students
College of Arts & Sciences, The Ohio State University
borefice@miami.edu
Dr. Orefice has taught in the Executive Ed.D. at the University of Miami since 2013. He earned his B.A. in Economics and Government from Connecticut College and M.A. and Ph.D. in Educational Policy and Leadership: Higher Education and Student Affairs from The Ohio State University. His dissertation research was in enrollment management, exploring the impact of financial aid on student recruitment, persistence, and retention. He has held administrative positions in both academic and student affairs, including residential life, honors programs, commuter student services, and orientation and parent programs. In addition to his assistant deanship, he is a lecturer at Ohio State in the doctoral program in higher education and student affairs.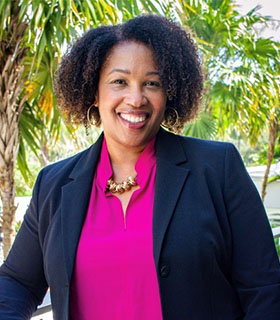 Renee Dickens Callan, Ed.D., Adjunct Faculty
Executive Director, Student Life, University of Miami
rcallan@miami.edu
Dr. Callan joined UM in 1993 and is now Executive Director of Student Life with oversight of five key departments, including Multicultural Student Affairs, the LGBTQ Student Center, and the Butler Center for Volunteer Service and Leadership Development. She is co-chair of UM's Standing Committee for Diversity, Equity and Inclusion and an instructor of Intergroup Dialogue (undergraduate) and College Student Development Theory (graduate). Dr. Callan also facilitates workshops that help students develop skills and competencies related to social justice as well as sessions with faculty members on pedagogy and creating inclusive classroom environments. She earned an Ed.D. in Higher Education Leadership from UM; her dissertation research focused on the college experience of Black, female, first-generation college students.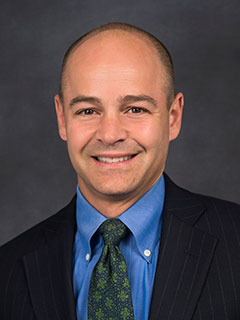 John Haller, Ed.D., Adjunct Faculty
Vice President of Enrollment Management, University of Miami
jhaller@miami.edu
Mr. Haller, a professional with more than 18 years of experience in admissions, joined the University of Miami in 2014 from Saint Joseph's University in Pennsylvania, where he was Associate Provost of Enrollment Management. He has held enrollment leadership positions in various areas, serving as Assistant Dean of Enrollment at Drexel University, where he also taught in the Higher Education master's program, and as Associate Director of Admissions and Marketing at Vanderbilt University's Owen Graduate School of Management. Haller earned a doctorate in education at the University of Pennsylvania in 2021 and holds master's degrees in Business and Higher Education as well as a certificate from the Institute for Education Management at Harvard University.
Affiliated Faculty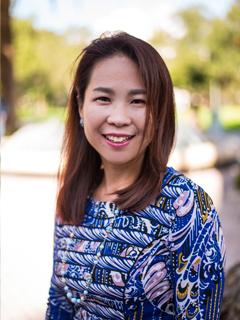 Soyeon Ahn, Ph.D., Professor
Professor
Vice Dean, School of Education and Human Development
Dr. Ahn holds a Ph.D. in Measurement and Quantitative Methods from Michigan State University and joined UM in 2008. Her research focuses on the application of existing data analytic techniques to resolve complicated data issues in meta-analysis (research synthesis). Other areas of interest include hierarchical linear modeling (HLM), structural equation modeling (SEM), and longitudinal data analysis for educational and psychological research. Dr. Ahn works with doctoral students in devising research methodology and plays a central role in research initiatives both inside and outside the university. Her many activities include publishing in numerous journals and reviewing grants for programs of the National Science Foundation.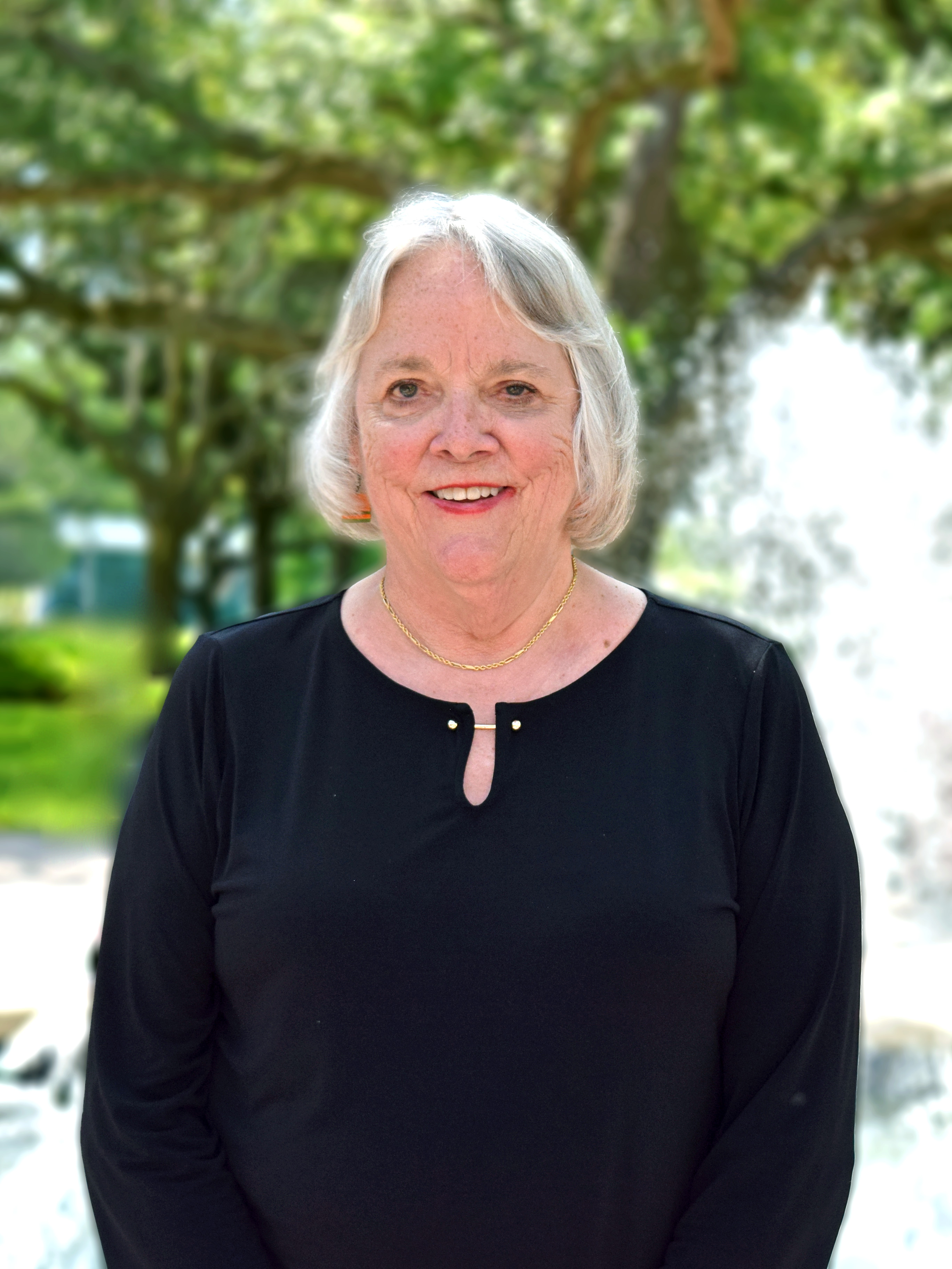 Susan Mullane, Ph.D., Associate Professor, Clinical Practice
Professor of Professional Practice
Dr. Mullane received her Ph.D. in Higher Education/Sport Administration from UM. A former student-athlete and Associate Dean of Students, she has extensive experience in leadership development and training and student development, and teaches courses in sport administration, leadership, conflicts management, and motivation. She has published and presented extensively in those areas of expertise. Dr. Mullane was a founding member of UM's Ethics Consortium, and has coordinated "Ethics in Education" symposia with the UM law school's Center for Ethics and Public Policy. She also chaired the Ethics Advisory Committee for the School Board of Miami Dade County Public Schools.